Heather Locklear's Stay Fit-After-Fifty Secrets Revealed!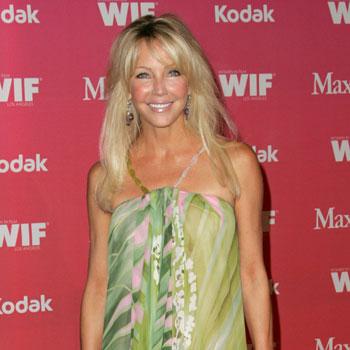 Radar Style & Beauty Editor
It's hard to believe that Hollywood hardbody Heather Locklear recently turned the big 5-0! Celebrity trainer Garrett Warren of the Woodland Hills Athletic Club, who worked out with the former Melrose Place star five days a week for three years, recently revealed Locklear's intense workout to Shape magazine – and RadarOnline.com has the details.
"Heather is one of the nicest people I've ever met, but also one of the most professional," Warren says. "She was always on-time, incredibly committed and very driven when it came to her workouts."
Article continues below advertisement
"There aren't too many areas you can pick apart on Heather because she looks so amazing," Warren says. "In general, we just wanted to focus on the areas ladies like to focus on glutes, triceps, waistline and lower stomach."
Warren notes that the most important thing about staying fit over 40 is consistency.
"Commit yourself for at least three months and don't give up on it! Just don't rush into things and do something big and hard right away - slowly build yourself up."
Want to get Locklear's hot body? Garrett Warren details her workout on Shape.com.