Transsexual Polish Politician Takes Place In Parliament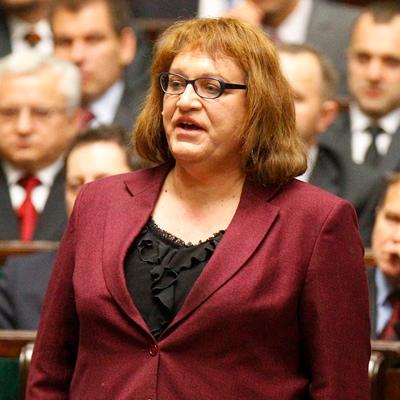 In a historic first, a transsexual woman and an openly gay man took seats in Poland's newly elected parliament on Tuesday.
Anna Grodzka -- born a man and living his life as a woman -- took her seat in Poland's parliament Tuesday after she was elected on October 9.
Grodzka, 57, who underwent a sex change last year, was warmly-received by her parliament peers, who applauded as she made her way through the Warsaw assembly hall; one male lawmaker even kissed her on the cheek.
Article continues below advertisement
Meet The 'Grannies On Safari': 'We Inspire All Ages To Travel'
"It is a symbolic moment, but we owe this symbolism not to me but to the people of Poland because they made their choice," Grodzka -- who was born as Krzysztof Bęgowski -- told the AP. "They wanted a modern Poland, a Poland open to variety, a Poland where all people would feel good regardless of their differences ... I cannot fail them in their expectations."