All-American Muslim Star Talks Juggling Religion And Football: Take A Sneak Peek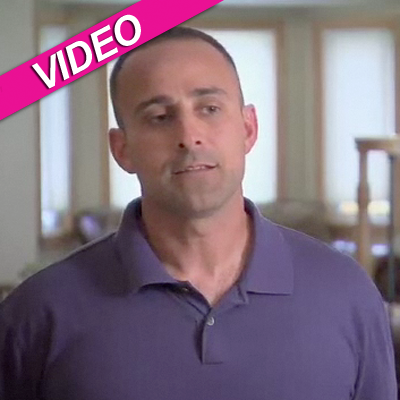 Michigan is home to college football, Ford cars, the Great Lakes -- and more surprisingly, America's biggest Muslim population -- and RadarOnline.com has a sneak peek of the ground-breaking new series from TLC that is giving an inside look into their lives.
In the upcoming episode of the new reality series All-American Muslim titled Meet The Coach viewers are introduced to Coach Fouad Zaban, a conservative Muslim whose passions are just like millions of other American men.
Article continues below advertisement
"The most important things in my life are family and coaching football," says the high school football coach as he puts his players through their paces on the field.
Football is almost a religion in Dearborn, Michigan, and the highly respected coach reveals how he combines the two extremes.
The most challenging time of the year for both Zaban and his players is Ramadan, the month of fasting when religious beliefs deem that Muslims refrain from eating, drinking and sex during daylight hours.
Hunger is an obstacle that other high school athletes don't have to face when preparing for a big game and the coach is forced to alter practices to give his players the best fighting chance on the football field.
Along with the kids at Fordson High School under his care, Coach Zaban and his wife, Zaynab, have four children of their own, Jamila, Ayah, Mohamed and Fatima, who they are raising to follow the rules of the faith.
Article continues below advertisement
As RadarOnline.com previously reported, Dearborn has one of the most established and largest concentrations of American Muslims in the country and is home to the largest mosque in the United States.
The eight-part series will showcase the families and their customs, celebrations, misconceptions and the conflicts they face outside and within their own community.
All-American Muslim premieres Sunday, November 13 at 10/9c on TLC.