Exclusive
Taylor Armstrong's New Boyfriend Also Has A Violent Past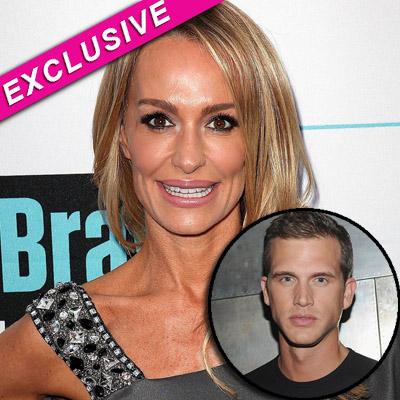 Widowed Real Housewives Of Beverly Hills star Taylor Armstrong has long claimed to have suffered horrific abuse and even death threats from her late husband, and now Star magazine is exclusively revealing that her new man also has major anger issues.
Just weeks after Russell Armstrong's suicide, it appears that Taylor has already fallen back into the same pattern of toxic relationships, as Star has learned that her latest man, reality star Matt Nordgren, is hiding a serious temper.
Article continues below advertisement
EXCLUSIVE DOCUMENTS: Taylor Armstrong's New Boyfriend Arrested For Vandalizing Car
According to court documents, the Most Eligible Dallas star was arrested in 2003 and charged with causing nearly $1,000 worth of damage to a classmate's car after flying into a rage.
In the midst of an altercation in the early morning hours of September 21, Nordgren, 29, pulled his Lexus SUV behind another motorist's car in a parking lot at the University of Texas in Austin.
After allegedly flashing his high beams at the bewildered driver, who was waiting to pick up a friend, Matt jumped out of his SUV and began yelling and violently kicking the parked car, apparently unprovoked.
"You want to get out of the car?" the college football player reportedly challenged the driver. "You want to take this outside?"
The startled driver called 911 because he was "concerned for his safety" and "in fear of imminent assault," Jonathan Allen told the police.
Article continues below advertisement
Then a star quarterback at UT, Matt was charged with criminal mischief, but the charges were later dropped when Allen withdrew his complaint.
The angry outburst isn't the only thing that Armstrong should be concerned about. "Matt is incredibly two-faced," a source told Star, warning 40-year-old Taylor, "Don't be fooled!"
"Taylor should definitely be careful, because Matt is not who he says he is. In more ways than one," said the insider, who claims that she met Nordgren when he was at a party with his girlfriend, and he asked for her number when his date was in the bathroom.