Steven Tyler Shows Off His Bruised Face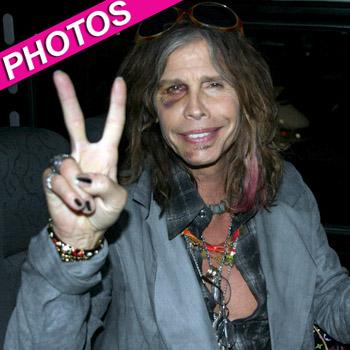 Steven Tyler says he fell in a shower -- that's his story and he's sticking with it -- and he's doing nothing to hide his bruised and battered face.
The legendary rocker and American Idol judge was spotted at the Sao Paulo international airport Saturday on his arrival in the Brazilian city for a show.
Tyler even smiled and gave the peace sign to fans.
He insists the fall which occurred in a Paraguay hotel, was an accident resulting from his being weak from food poisoning.
Article continues below advertisement