Exclusive
American Idol Fight: Judges Want More Money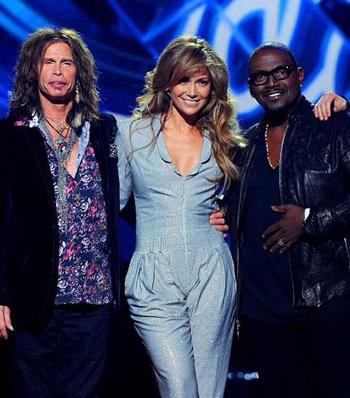 - RadarOnline.com Senior Reporter
There's a lot of tough competition on American Idol, but it's not the singers who are fighting, it's the judges.
As Jennifer Lopez negotiates her massive $20 million paycheck to come back for another season, her fellow judges are worried they're not getting their fair share and are looking to increase their paydays too.
"J.Lo's management is close to brokering her a huge deal to come back to the panel for at least one more season, and but the side effect is that it means her follow judges also want more money," a source told the NY Post.
Article continues below advertisement
Steven Tyler has a two-year deal worth $10 million, but his management has asked for more money. "They argue he was just as sensational and as popular on the panel as Jennifer. But, on the other side, show bosses argue he's tied into a deal and has to stick to it. However, it's hoped they can come to a compromise to keep Steven happy, because the producers love him," the source told the paper.
Following Simon Cowell's departure, the addition of Jennifer and Steven to the panel with Randy Jackson was a ratings boom for the popular show. The money has apparently been finalized for Jennifer, but her time commitments are still being negotiated.
American Idol has been the #1 show on television for most of the last decade and it returns for its 11 season in January on Fox.
RELATED STORIES:
Jennifer Lopez: 'I Love Myself Enough To Walk Away From The Marriage Now'