Sharon Osbourne: 'I Had Breast Implants Removed'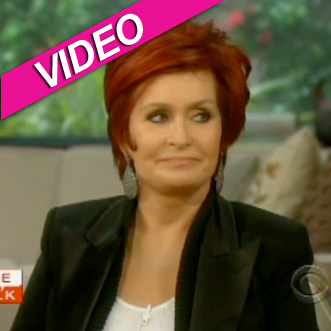 Sharon Osbourne, back from a recent hiatus from her CBS show The Talk, admitted Thursday that the only time she left the house during the break "was when I had my implants taken out."
She said, "You know I've been talking about it for ages saying I was going to have them taken out, I was going to have them put as paperweights for Ozzy, the whole nine yards...
"One morning I woke up, and one of my boobies was kind of much longer than the other ... so I'm looking, thinking, 'This isn't right,'" she said.
Article continues below advertisement
Osbourne, 58, said her doctor told her that one of the implants had "leaked into the wall of my stomach," causing her to undergo the routine. "So, anyway, I had them all done ... I don't feel like I have a waterbed laying on my chest anymore!"
The America's Got Talent star said she was delighted over her son Jack's recent engagement to model/actress Lisa Stelly.
"I like her so much, because my son absolutely adores her," she said.