Aussie Officials Set Bait To Capture Sharks After Texas Diver Killed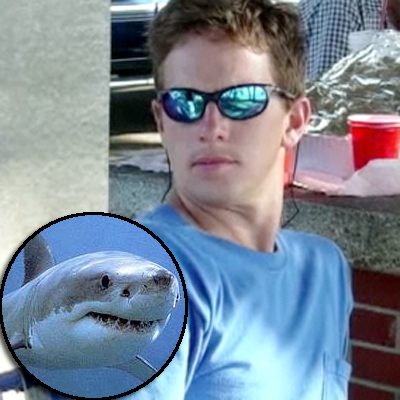 The Western Australia state government Sunday set tuna as bait for great white sharks in the area, hoping to end a string of deadly attacks that have spiked in the past few weeks, including a Saturday incident that left a 32-year-old engineer from Texas dead.
George Thomas Wainwright -- a passionate diver who moved to Australia five months ago to take a new job -- was killed in a shark attack after diving off a boat a few miles west of Perth.
Article continues below advertisement
"He did more in 32 years than a lot of people do in a lifetime," his father George Wainwright said. "Thomas loved the water ever since he was a little boy. He loved the water. He was very cautious... that didn't stop him from what he was passionate about.
"He was passionate about life and his hobbies and he didn't let that stop him."
Two of Wainwright's pals in a separate boat reported seeing a 10-foot-long great white as they pulled his lifeless body from the water; similar deaths in September and October were also attributed to shark attacks.