Great White Shark Kills Texas Man Diving Off Australia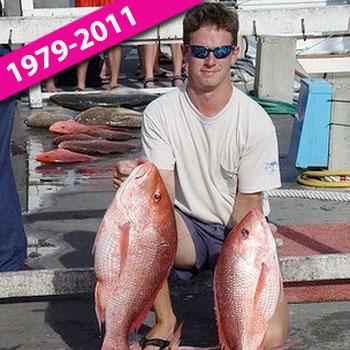 George "Thomas" Wainwright was killed Saturday while diving off the coast of Perth, Australia. The Texan, 32, was living Down Under, working for Oceaneering International, and spent all his free time diving or fishing.
He was on a dive about seven miles off the Perth coast when the attack took place under water. His friends on their boat first saw bubbles break the surface. Wainwright's badly mauled body surfaced a few minutes later.
Article continues below advertisement
"He was a great young man and was just always happy," his uncle Jay Wainwright said. "He was so well loved by everyone. I don't think I ever saw him have an ounce of hate in him.''
This is the third great white fatality in the past two months in Western Australia and officials there have given the order to hunt down and kill the predator.
RELATED STORIES: