Ruth Madoff: 'Bernie & I Attempted Suicide Together'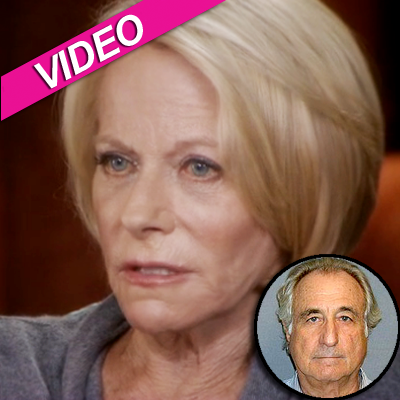 RadarOnline.com Senior News Director
Bernie Madoff's estranged wife Ruth has finally broken her silence regarding her husband's shocking Ponzi scheme that stole billions of dollars from thousands of unsuspecting investors, including several Hollywood stars, including Kevin Bacon and his wife Kyra Sedgwick.
Mrs. Madoff -- speaking to 60 Minutes' Morley Safer -- says she and her husband of 50-years were so distraught over the burden of his crimes that they attempted suicide together on Christmas Eve of 2008 -- two weeks after he was arrested.
Article continues below advertisement
"I don't know whose idea it was, but we decided to kill ourselves because it was so horrendous what was happening," Madoff tells Safer. "We had terrible phone calls. Hate mail, just beyond anything and I said '...I just can't go on anymore.'"
She says she and Bernie took a bunch of pills, some of them Ambien and possibly some Klonopin. She says they did not drink alcohol with them so they wouldn't vomit.
"I took what we had, he took more," she said. But the pills didn't work. "We took pills and woke up the next day....It was very impulsive and I am glad we woke up," she tells Safer.
Ruth and Bernie Madoff haven't spoken since the death of their son, Mark who took his own life on December 11, 2010 -- the second anniversary of Bernie's arrest.
(Earlier this month, Mark's widow, Stephanie Madoff Mack, released a memoir entitled "The End of Normal: A Wife's Anguish, a Widow's New Life." In it, she defends her husband's innocence and blames his suicide on her former father-in-law).
Article continues below advertisement