Bernie Madoff Belongings Auctioned -- Would You Wear His Underpants?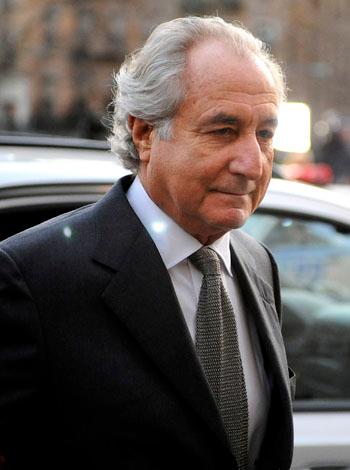 by RadarOnline.com Staff
The U.S. Marshals Service staged an auction in Miami Saturday, selling off thousands of Bernie Madoff's personal belongings. Even the confessed swindler's underwear was up for grabs!
Yes, someone successfully bid $200 for 14 pairs of Bernie's boxers.
Proceeds from the auction will go towards restitution to the thousands of victims -- Kevin Bacon and Kyra Sedgwich are among them -- of Madoff's $65 billion Ponzi scheme.
Article continues below advertisement
With Madoff in a federal prison, hundreds gathered at the Miami Beach Convention Center for the auction. There was fierce bidding for a pair of leather chairs that went for $5,000, and a tin sculpture of a bull that also went for $5,000. A collection of hardback books fetched $1,500.
In all, the auction took in about $400,000
RELATED STORIES:
Mark Madoff's Widow On Suicide: 'I Am Devastated'