Bernie Madoff's Wife Blames Him For Son's Suicide, Author Says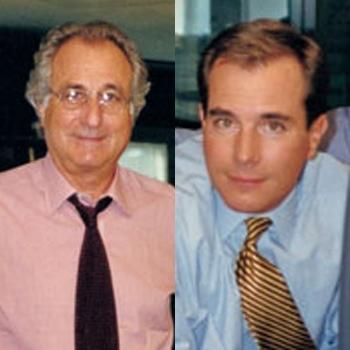 Ruth Madoff, wife of Bernie Madoff, believes her son Mark "would not have died if it weren't for what Bernie had done," a friend of the embattled family told an author, according to the NY Post.
As RadarOnline.com previously reported, Bernie's oldest son, 46-year-old Mark Madoff, hanged himself Saturday with a dog leash in his New York City loft as his 2-year-old son slept in the next room. His suicide came on the second anniversary of his father's arrest in connection with a massive, billion-dollar Ponzi scheme.
Article continues below advertisement
Writer Jerry Oppenheimer, who penned the book Madoff With the Money, spoke with friends of the Madoffs, and said that Ruth remains "totally disgusted with Bernie and blames him for her son's death.
"She thinks this is the end of the family," Oppenheimer told the paper, adding "family members don't think Bernie's going to survive this.
"It has made him realize what this whole thing has all been about," Oppenheimer said. "It's a Greek tragedy."