REPORT: Libyan Leader Moammar Gadhafi Dead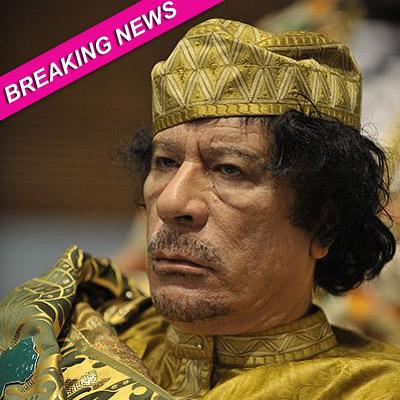 UPDATE: The Libyan Prime Minister has now confirmed that Gadhafi is dead.
Libyan leader Colonel Moammar Gadhafi has reportedly been killed during a battle over Gadhafi's hometown of Sirte, the last city where his loyalists had remained holed up.
Although we are still waiting for official confirmation, Reuters quotes a "senior NTC military official" as saying Gadhafi died of wounds suffered when his convoy was attacked by NATO warplanes.
Article continues below advertisement
Earlier, there were reports that Gadhafi -- the focus of international charges of crimes against humanity -- had been shot in both legs and had been captured.
The news comes as Libyan fighters drove the last Gadhafi holdouts out of Sirte after fierce gunbattles Thursday in the midst of an eight-month civil war.
The former rebels celebrated capturing Sirte by firing shots into the sky, waving the resolution's flag, and singing Libya's national anthem.
"Our forces control the last neighborhood in Sirte," Hassan Draoua, a member of Libya's interim National Transitional Council, told The Associated Press in Tripoli. "The city has been liberated."
Celebs Who Have Done Jail Time
Gadhafi -- who ruled Libya for 42 years -- was ousted in August, when rebel forces captured the Libyan capital of Tripoli.
Story developing…