Martha Stewart Is No Domestic Goddess, She Pees With Bathroom Door Open Says Daughter Alexis!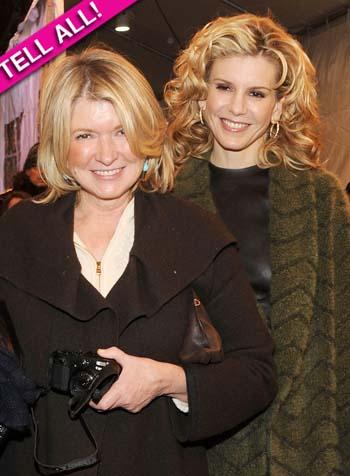 Martha Stewart may be a domestic goddess to millions of her fans but she has one 'wee' problem...she pees with the bathroom door open!
That is just one of the many revelations in a new tell-all book written by her daughter Alexis.
According to US Weekly which got an advance look at the book, Alexis didn't have the happiest of childhoods.
"She always peed with the door open," she wrote in the book titled Whateverland: Learning to Live Here.
Article continues below advertisement
"I remember saying, 'You know, now I have friends over! You can't do that anymore! It's gotta stop! My friends' parents don't do it! Give me a break here! I don't feel like being embarrassed! It's exhausting! I'm a kid! Stop!'"
And shockingly Martha lets her own dogs do their business in her home, Alexis reveals.
Martha Stewart Pulled Her Hair Out Over Ex-Husband, Says Pal
"My mother has a sign on all of her doors to take your shoes off," Alexis writes. "For god's sake! My mother's dogs p--s and s--t on her rugs and she's telling people to take their shoes off?
Alexis, 46, also expresses her feelings about her mother's parenting skills.
"Martha does everything better! You can't win! If I didn't do something perfectly, I had to do it again. I grew up with a glue gun pointed at my head.
"Martha was not interested in being kid-friendly," Alexis writes. "She used to make me wrap my own presents. She would hand me things right before Christmas and say, 'Now wrap these but don't look inside'."