Levi Johnston Tweets Several Pics Of Girlfriend Sunny Oglesby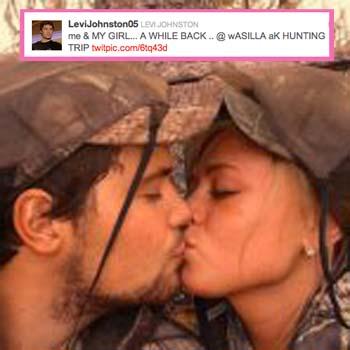 Levi Johnston wants everybody to know how happy he is with his girlfriend of the last year, Sunny Oglesby.
Bristol Palin's ex-boyfriend and baby daddy got busy on his Twitter page Sunday, posting several new photos of Sunny.
The daycare instructor at Big Lake Elementary is a 20-year-old transplant from Oregon, but based on the photos, she's obviously found Levi and his hometown of Wasilla, Alaska to her liking.
Article continues below advertisement