Kate Middleton's Huge Head Scar From A Serious Childhood Operation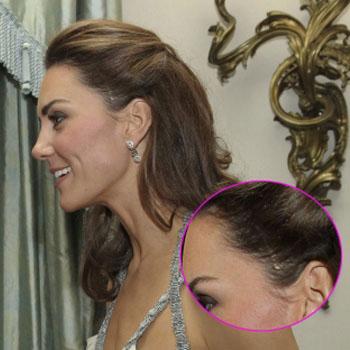 Article continues below advertisement
The visible three inch scar could be seen on the left side of her temple through Kate's brunette hair, which she often wears in a pretty up-do for formal events.
Her husband Prince William also sports his own scar that he got when he was 13 when a friend hit him in the head with a golf club. He calls it his "Harry Potter scar."
Kate looked stunning in her Amanda Wakeley gown where she joined guests at the Clarence house for the In Kind Direct charity replacing Prince Charles who had to be out of town.
The Queen Nixes Kate Middleton's Vogue Cover