Prince William & Kate Raise $1 Million For Children Who've Lost Family Members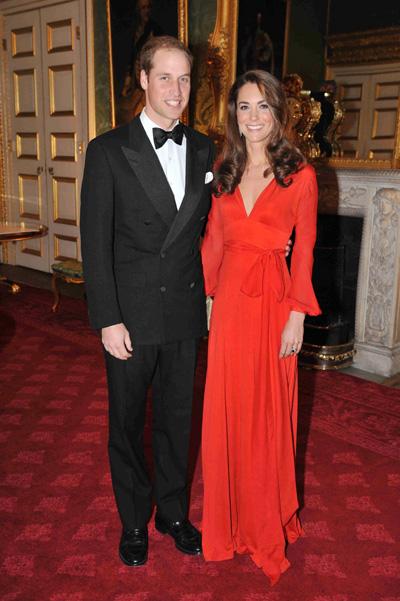 The Duke and Duchess of Cambridge, Prince William and Kate, raised $1 million Thursday night.
The royals hosted The 100 Women in Hedge Funds gala, an annual dinner at St. James Palace to raise funds for the Child Bereavement Charity.
Prince William wore a tux, while Kate wore a sexy red gown.
"What you are both doing together to alleviate the suffering of children who have lost family members, and bereaved families who have experienced the tragedy of losing a child, is beyond praise," the prince -- whose charitable ways are reminiscent of his legendary mother Princess Di -- said in a speech.
Article continues below advertisement