Justin Timberlake And Jimmy Fallon Bust A Move Doing 'History of Rap Part 3' on 'Late Night'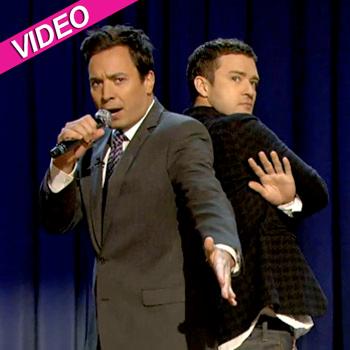 Justin Timberlake's appearance on NBC's Late Night with Jimmy Fallon Friday was so outrageously good, we had to give you another taste.
The two buddies teamed up on History of Rap Part 3 and it was epic!
Their third song-and-dance routine chronicling hip-hop was a sampling of tracks from Snoop Dog, Ice Cube, Kanye, Coolio and several more.
Fallon's houseband, The Roots -- unquestionably the best band on TV -- backed up the pair.
Article continues below advertisement