Exclusive
Jessica Alba Suing 'Belly Bandit' For Using her Image Without Permission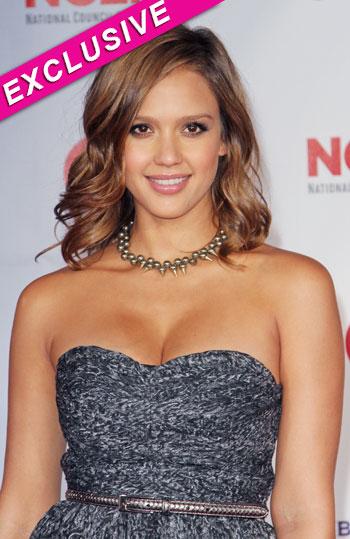 Jessica Alba is suing a post-pregnancy clothing company for damages in excess of $1 million, for using her image to market and sell their products without her permission, RadarOnline.com is exclusively reporting.
In her lawsuit against Belly Bandit, Alba alleges: "Defendant has knowingly and intentionally misappropriated and used the well known and internationally recognized name, image, likeness and photograph of Alba to market and sell Defendant's Belly Bandit post-pregnancy clothing and accessories, among other products."
Article continues below advertisement
EXCLUSIVE DOCUMENTS: Jessica Alba Sues Post-Pregnancy Clothing Company
She continues that by using her image on their website and packaging, the company has "intentionally deceived the public into believing that Alba endorses and sponsors Defendant's products, and that Alba is otherwise affiliated with Defendant's business or products."
The lawsuit alleges that the company has falsely used Alba's name and image on packaging, including an unauthorized endorsement on it's Belly Bandit post-pregnancy stomach wrap that claims: "Jessica Alba's #21 Secret for a fast Post Pregnancy Slimdown!"
Alba also claims that the company features a fictitious testimonial from her on their website.
Alba is seeking "punitive and exemplary damages from Defendant in an amount sufficient to punish Defendant for its wrongful conduct, set an example and deter similar conduct."
The lawsuit lists Alba's damages (to be determined at trial) in excess of $1 million and also requests all attorneys' fees be paid.
RELATED STORIES: