Gimme Five: Fast Five In Stores Now!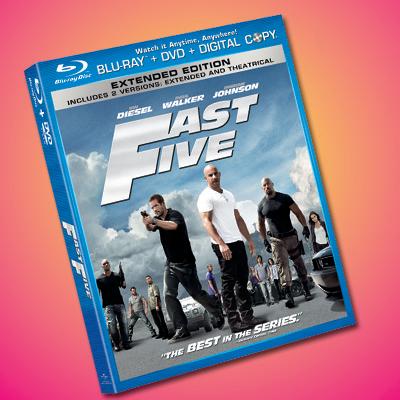 Looking for a little fast and furious action to spice up your home movie collection? Then it's your day, as Fast Five, starring Vin Diesel, Paul Walker and Dwayne Johnson, hits stores Tuesday.
In the latest chapter of the action anthology, Dominic Toretto (Diesel), Mia Toretto (Jordana Brewster) and Brian O'Conner (Walker) aim to pull off one last $100 million job, fighting against the forces of both an impassioned U.S. strike force agent (Dwayne Johnson) and a ruthless drug lord.
Article continues below advertisement
Fun fact: Fast Five was the first in the Fast and Furious series to be released in IMAX.
The film is available on Blu-Ray and DVD now; for more info, check out fastfivemovie.com.