Exclusive
Flying Wild Alaska Star Says Todd Palin Is 'Awesome'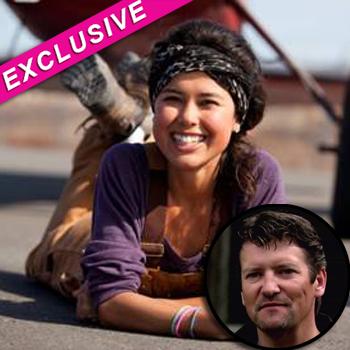 Senior RadarOnline.com Reporter
She's 23, is learning to fly, hunts her own food -- and does not want to marry her cousin!
Ariel Tweto, the adorable spitfire star of Eskimo heritage from the reality show Flying Wild Alaska spoke exclusively to RadarOnline.com about the action packed season two of her show and weighed in on the former first family of her home state.
"I met Todd Palin when he competed in the Iron Dog Race and he's awesome!" Ariel said about former republican vice-presidential candidate Sarah Palin's husband Todd, who passed through her village on the race.
Article continues below advertisement
She's even met Bristol, but in this case she wasn't exactly a fan. "My younger sister played basketball against Bristol's team so I cheered for my sister," she revealed.
Ariel and her parents and sister run the airline Era Alaska, and she said that this season there will be crazy storylines around their business. "There is bad weather, blizzards and snow storms and I'm learning to fly too," Ariel said.
She told RadarOnline.com that she's an avid hunter: "I've never bought a piece of meat in my life – we eat eyeballs, heart, tongue, nothing goes to waste!"
And Ariel admitted that she wants a boyfriend and eventually a husband, but her little village is so small that she's related to almost everyone in town.
"I don't want to marry my cousin or uncle! I'll marry someone from another village!"
Flying Wild Alaska returns for the second season on Discovery Friday, October 28 at 10PM ET/PT.