Elisabetta Canalis Calls Her Relationship With George Clooney 'Father-Daughter'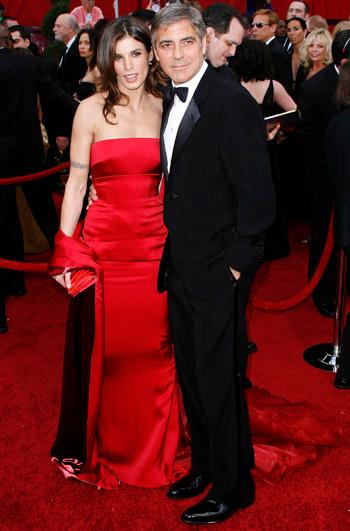 For two years they were one of the hottest couples in Hollywood, but Elisabetta Canalis has opened up about her relationship with George Clooney saying he was more like a father to her.
Ouch!!
The Italian beauty made the candid revelation in a new book Questo Amore by journalist Bruno Vespa, reports People.
The 33-year-old lifted the lid on her relationship with the 50-year-old Oscar winner, praising him as "the person who valued my feminine side the most" and also "one of the best people I have met from a charitable point of view."
Article continues below advertisement
Canalis then went on to say, "He has been special for me, and very important, just as a father would be."
When asked by author Vespa to explain, she said "between us there was more of a father-daughter relationship. I was unable to clarify this up 'til now.
"George and I never spoke of marriage nor of having kids," she said. "I don't put limits to the possibility of having them, but neither George nor I had ever envisaged having kids together. The end of the relationship was not caused by a marriage issue, but instead by our personal needs."
MORE ON:
Dancing With the Stars