George Clooney, Jessica Alba & Others Team Up For Bono's Somalia Charity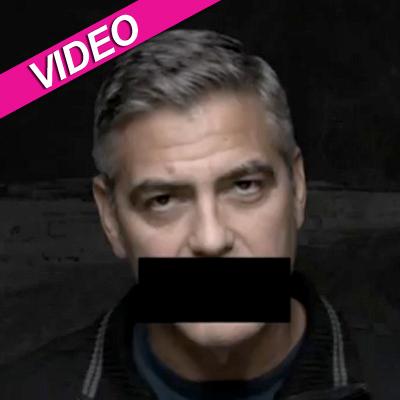 A veritable red carpet's worth of stars have teamed up for a PSA touting Bono's anti-poverty charity ONE, which aims to end the current famine in Somalia that's claimed the lives of more than 30,000 kids in the last three months.
In the controversial spot -- titled The F Word: Famine is the Real Obscenity -- the laundry list of stars appear to bleeped saying the F-word, until we learn the word they are really saying is famine, in relation to the situation in Somalia.
Article continues below advertisement
"More than 30,000 children have died in just three months," Bono said in a statement of the situation, which was borne out of a drought and heavily impacted by environmental and political issues. "Mothers are forced to decide who to feed and who to let die. In 2011? That's obscene."
The iconic U2 frontman continued: "This is complicated, no one's pretending it's easy -- Somalia has been without a functioning government for 20 years -- but droughts don't have to result in famine, just look at Ethiopia and Kenya who have preventative policies in place.
Watch the video on RadarOnline.com
"There are things that can be done, and if we really believe the life of a child in East Africa is worth the same as the lives of our own children, we have to act."
For more information on this campaign, check out ONE.org.