Demi Moore Can't Forgive Ashton Kutcher For Cheating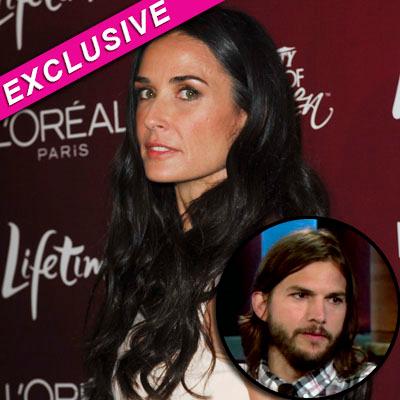 A stressed-out Demi Moore can't forgive Ashton Kutcher for cheating on her with Sara Leal and the marriage is over despite a last-ditch attempt at counseling.
Moore and Kutcher were already separated when the Two And a Half Men star cheated on her — on their sixth wedding anniversary!
"They've been in counseling," a source close to the situation told RadarOnline.com exclusively. But when Ashton cheated with Leal in San Diego in the early morning of September 24, it dealt a death blow to the marriage.
Article continues below advertisement
"They separated about six weeks ago," the source said. "Both went to Kaballah counseling hoping to save the marriage. But it's over now."Kutcher has been accused of cheating previously in the marriage. He denied hooking up with Brittney Jones last year, but has been quiet about his sexual encounter with Leal, who slept with Ashton in his penthouse suite in San Diego and then sent a text message to friends telling them about it.
Star magazine was first to report that the couple will now split a $290 million fortune and also features photos from inside Ashton's hotel room as a party raged — a party that ended with Kutcher and Leal having sex.
Ashton and Demi are both still wearing their wedding rings but the source close to the couple says the marriage is dead and Demi is devastated.
Moore has shocked everyone with her appearance lately, losing a substantial amount of weight.