Braless Lindsay Lohan Leaves Them Hanging At Kanye West Fashion Show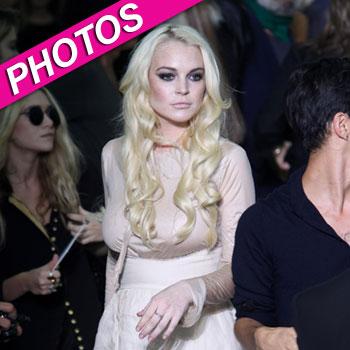 Lindsay Lohan continued to be the elephant in the room at Paris Fashion Week with an appearance at Kanye West's debut fashion show.
The rapper's KW by Kanye West Ready to Wear Spring/Summer 2012 show was quite well-received. The same couldn't be said for LiLo's choice of outfit for attending the show.
The model actress wore a short, rumpled, long-sleeved ecru dress. Most noticeable was that the dress had no support for the braless and busty Lohan.
Article continues below advertisement