Angelina Jolie Thanks Somali Refugees For Making Her 'A Better Mother'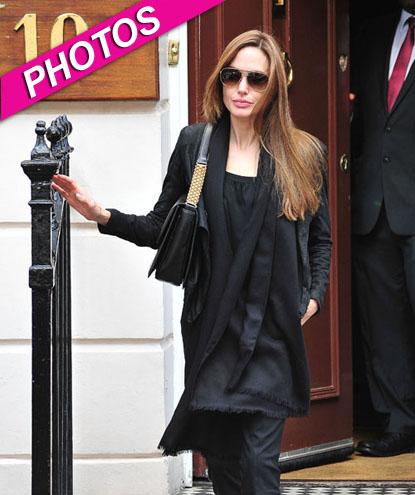 Angelina Jolie has become a "better mother" thanks to Somali refugees.
The 36-year-old actress – who raises six children, Maddox, 10, Pax, seven, Zahara, six, Shiloh, five and three-year-old twins Knox and Vivienne with partner Brad Pitt – thanked the Switzerland-based Yemen Society for Humanitarian Solidarity for allowing her to spend time with the refugees and praised them for helping her become a good person and parent.
Article continues below advertisement
Speaking at the United Nations Refugee Agency Awards on Monday, where the Society won a prize for helping thousands of Somali Refugees and migrants who flee the war and famine ravished country to Yemen in smuggler's boats, she said: "I'm so grateful – I don't want to cry – to the refugee families that I have the honour and privilege to spend the last years with.
"From them I've learned so much. I've learned to be a better person, a better mother. They've inspired me by showing me the unbreakable strength of the human spirit."
Angelina – who is a Goodwill Ambassador for the United Nations (UN) – also discussed the plight of those in the region, known as the Horn of Africa.
She said: "The desperation fuelled by the vicious combination of drought, famine and conflict has driven tens of thousands of people from the Horn of Africa. And we must not forget what is happening in this part of the world.
"We must try to imagine how desperate the people must be, when their only alternative is to risk death and sea and put their lives in the hands of ruthless smugglers."
Article continues below advertisement
While at the event, Angelina – who has visited 40 troubled locations around the world since becoming an ambassador 10 years ago - also received a pin for being one of the agency's longest serving staff.
UN High Commissioner for Refugees Antonio Guterres said: "She is the very best of the goodwill ambassadors that exist in the humanitarian world."
RELATED STORIES:
Angelina Jolie Takes Zahara And Shiloh To Get Their Ears Pierced! Are They Too Young?