Tragedy Hits Anderson Cooper's Talk Show As Teen Guest Goes Into Coma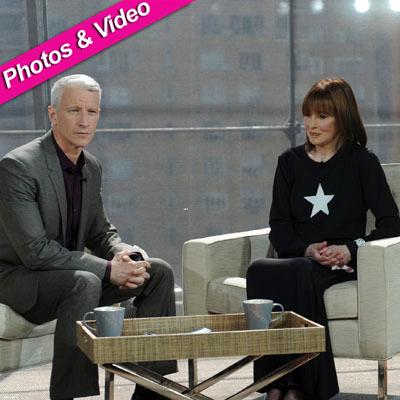 A teenage boy has fallen into a coma after a skateboarding stunt he was taping for Anderson Cooper's new show went terribly wrong.
The youngster was allegedly being encouraged to record his wild behavior for an episode about the teenage mind, according to The Hollywood Reporter.
But when one of his stunts failed he fell and suffered a serious head injury, subsequently slipping into a coma.
Article continues below advertisement
A rep for the show issued a statement following the accident, confirming the tragedy.
"Our producers were working with a teen and his parents on a show about the science of the Teenage Brain, based on a National Geographic story," it read.
"As part of our routine process, we ask guests for video footage and photos. We did not provide the family with a camera. On the morning that they were supposed to travel to NYC, we learned that the teen had been injured. We are very concerned about him, and are thinking of him and his family at this time."
Cooper - whose syndicated daytime show is called 'Anderson' - also expressed his condolences.
"I was very saddened to hear the news of this accident, and want to express my deepest concerns for the teenager who was injured," he said.
"I take this situation seriously, and my thoughts and prayers for his health, well-being and recovery are with him and his family."
RELATED STORIES:
Amy Winehouse's Family Give First Interview To Anderson Cooper on New Talk Show