Adrienne Maloof's Husband Sets Record Straight On Offering Discount Services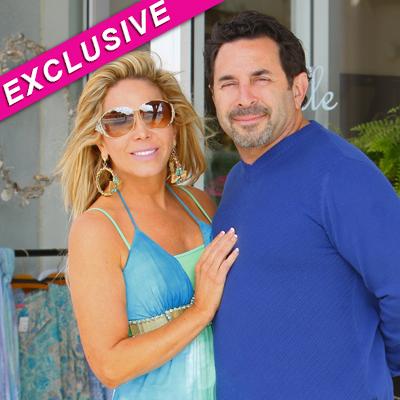 In these tough economic times everyone is cutting back, including the ultra wealthy Maloof family, but RadarOnline.com spoke exclusive with Dr. Paul Nassif who wanted to explain why he's been offering his clinic's top quality services at a reduced rate on discount website Gilt City.
The reality star husband of Real Housewives of Beverly Hills star, Adrienne Maloof, explained to RadarOnline.com that it's not so much about cutting costs to drum up new business as pricing competitively so cash strapped customers get to try his range of exciting new products and services.
Article continues below advertisement
"We have cutting edge new products in our office that I know people will be excited to try," Dr. Nassif explained to RadarOnline.com.
"In our family we're cutting back on extravagances and I know people everywhere are so we've come up with a way to make the most luxurious treatments available to as many people as possible at these affordable prices."
"The Zerona laser treatment is going to revolutionize the way people are able to shape and tone their bodies," he said. "This is a safe and advanced treatment that our office specializes in and anyone who tries this treatment may see a slimming difference after just six sessions."
"People want to keep up their appearances and their health and this allows them to do so even in these tough economic times."
Dr. Nassif specializes in rhinoplasty and facial plastic surgery, but said his staff in the clinic are the best in the business and their patients agree.
"This is the second time we've put our services up on Gilt City and there has been an overwhelming response. We love all the new clients we get and they learn about all the unique treatments we have."
Article continues below advertisement
As RadarOnline.com previously reported, Adrienne recently spoke out about how she and Paul are dealing with the current economic crisis, which has affected even her mega-wealthy family.
"Regardless of your income, everybody is cutting back, it's the responsible thing to do," Adrienne said. "This is how we've been successful for over 150 years in our family business.... we watch our overheads, we don't spending frivolously, we take care of our employees and give back philanthropically to various charities -- And of course, we always work very hard on all our projects."