Former NY Weather Woman Pleads Guilty To Lying About Assault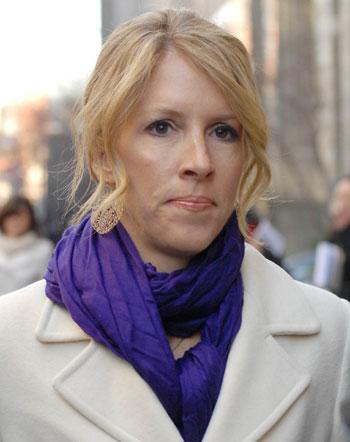 A disgraced TV weather woman admitted on Wednesday that she madeup a story about being assaulted by a mystery Hispanic man, RadarOnline.com has learned.
Heidi Jones appeared in the Manhattan Supreme Court and plead guilty to charges of fabricating the assault, reported the New York Daily News.
The 38-year-old former WABC-TV weather anchor and occasional forecaster on Good Morning America cried wolf on December 1 when she claimed a "Hispanic" man had attacked her in Central Park while she was out jogging, and again outside her apartment earlier in the fall.
Article continues below advertisement
"I was attacked in Central Park on Sept. 24, 2010, at approximately 1 p.m. and I was also attacked on Nov. 21, 2010, outside of my home at approximately 7:30 a.m.," Jones said, according to court documents, reported the Huffington Post.
Jones later admitted that she made the whole thing up because she was under a lot of stress.
"I did make this up. I made it up for attention," Jones told police on Dec. 13, 2010, according to the criminal complaint. "I have so much stress at work, with my personal life and with my family. I know there is no justification for it."
MORE ON:
Celebrity Justice
Jones is expected to be sentenced to probation and ordered to perform 350 hours of community service, which would be the equivalent of the man hours wasted on the investigation into her fake attack.
She was also ordered to attend psychiatric counselling. She will be formally sentenced on October 26.
RELATED STORIES:
Woman Files Assault Complaint Against Matthew Fox
Gadhafi's Son's Nanny Claims She Was Burned With Boiling Water After Refusing To Beat His Child
Actor Matthew Fox Accused Of Assault In Ohio -- Read The Police Report