Real Housewives Of Beverly Hills Co-Stars React To Taylor Armstrong Abuse Photos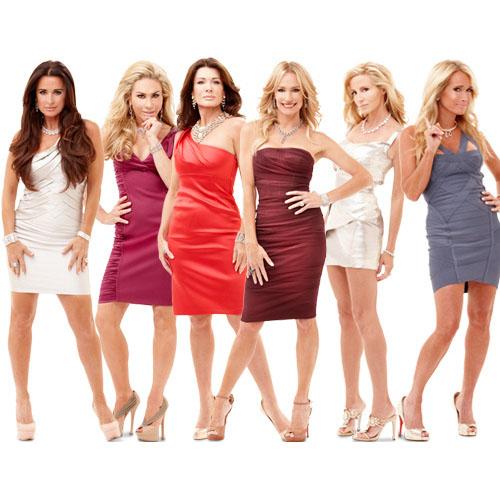 Real Housewives of Beverly Hills beauties Camille Grammer, Kyle Richards and Lisa Vanderpump sat down with Access Hollywood Wednesday to talk about the pictures of a battered and bruised Taylor Armstrong shown earlier this week on Entertainment Tonight.
Vanderpump said the images were "shocking" and that "it's very hard to accept that, to look at that."
"I was with her that night that all this ensued and they looked to be in a good place," Vanderpump said. "It was very confusing, their relationship and you see that on the show.
Article continues below advertisement
"They were in a good place when I left them at 1:30 in the morning -- they were in a good place, absolutely."
Camille, once the focal point of the show for her own marital woes with ex Kelsey Grammer, said she "was over at Taylor's house three weeks after it happened, and I was devastated and upset for her that she went through this."
Asked their opinion on rumors Taylor sold the pics to ET, Richards said "that's something you'd have to ask Taylor, but I mean, she does have a child to support."