Missing Woman's Father-In-Law To Face Judge On Kiddie Porn Charges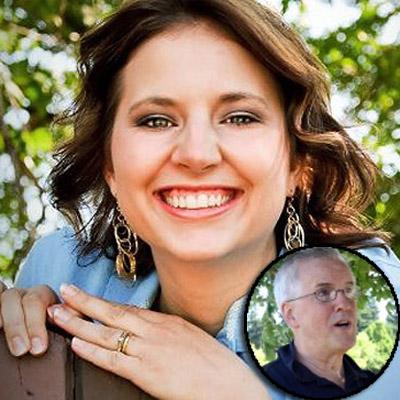 by Radar Staff
Steven Powell -- the father-in-law of missing Utah woman Susan Powell -- will face a judge Friday, a day after being charged with voyeurism and possession of child pornography after police came across thousands of images of women at his home, including video of Susan.
Steven Powell, 61, was arrested at his home in Puyallup, Washington Thursday. He will be arraigned Friday in Superior Court.
Article continues below advertisement
Powell is charged with 14 felony counts of voyeurism and one count of possession of child pornography. Authorities said they found "thousands of images of females being videotaped without their knowledge, including Susan Powell," on tapes and discs seized from his home during an August 25 search as part of their investigation into her mysterious disappearance nearly two years ago.
"The photographer focuses on the women's buttocks, breasts," Prosecutor Mark Lindquist said in a statement. "Many images were of minor females." The images included shots of two girls who were as young as 8 and 10 years old at the time, Lindquist added. Authorities determined those girls lived near Steven Powell from June 2006 to August 2007.
Steven Powell is the father of Josh Powell, Susan's husband, who is the only named person of interest in his wife's disappearance. Josh has never been arrested or charged in the case; he lives with father in Washington.
In August, Josh and his father went on ABC's Good Morning America to discuss the case. Steven said he had a flirtatious relationship with his daughter-in-law and believed they were in love. "Susan was very sexual with me," Steven Powell told GMA. "We interacted in a lot of sexual ways because Susan enjoys doing that."
Article continues below advertisement
Susan's father, Chuck Cox, has denied the allegations, and said it was Steven who initiated unwanted sexual advances.
Police have said Josh has been uncooperative in the investigation into his missing wife. He claims he took the couple's two sons -- then ages 4 and 2 -- on a midnight camping trip in the mountains west of Salt Lake City on Dec. 6, 2009, the night before his wife was reported missing.
Authorities have spent the last 10 days searching a remote central Utah desert about 30 miles from where Josh claims he went camping that night. At one point, they said they found a "shallow grave" after cadaver dogs alerted them to the spot, but they found no human remains.
Josh has repeatedly denied killing his wife or having anything to do with her disappearance. He and his father have said they believe Susan ran off with another man.