Widow Of Spartacus Star Andy Whitfield Reveals Final Words To His Kids Before Cancer Death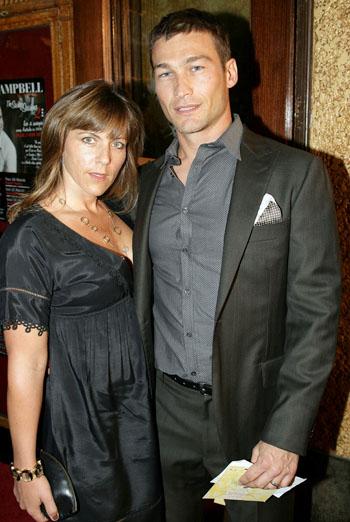 The grieving wife of actor Andy Whitfield has painfully revealed the star's final words to kids, as he tried to comfort the little ones on the last day of his life.
In a heartbreaking interview with The Sunday Telegraph Vashti Whitfield said her late husband made an emotional speech to his two children Jesse, 6, and Indigo, 4, moments before he passed away from Non-Hodgkin's lymphoma.
"I am going to go to sleep now as my body won't work any more. I am like a butterfly with broken wings," he told them. "I will always be with you and will always be watching over you. I love you."
Article continues below advertisement
Andy, 39, a Welsh native, moved to Sydney, Australia in 1999 and rose to fame playing the lead in the Starz series 'Spartacus: Blood And Sand.'
He was diagnosed with cancer in 2009 just weeks before he was due to begin shooting the second season of the hit show.
After pulling out of the show to undergo treatment, Andy was given the all clear in June but the cancer returned in September 2010.
"Our hearts were broken," Vashti said.
The actor passed away peacefully at his home, surrounded by his family.
RELATED STORIES: