It's Official! Ben F Is Confirmed As the New Bachelor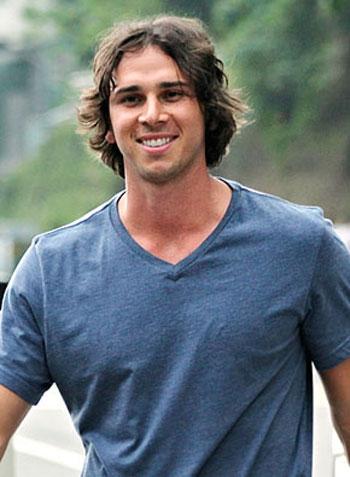 Following weeks of speculation, ABC announced on Tuesday that Ben Flajnik will have a second shot at finding love when he takes the helm as the next Bachelor.
The wine-maker from Sonoma, California was dumped by Ashley Hebert in favor of J.P. Rosenbaum in the last installment of the Bachelorette, but quickly became a fan favorite and the front-runner to become the star of the sixteenth season of the hit show.
Article continues below advertisement
"Secret is out. Looking forward to my new journey as the new bachelor!" 28-year-old Ben F. wrote on his Twitter page on Tuesday as soon as the news broke.
EXCLUSIVE PHOTOS: Bachelor Reunion Pics
The new star will make his first official appearance as the rose-bearing Romeo on the finale of the Bachelor Pad, which airs on September 12, before hitting the airways on the Bachelor in January 2012, reported AccessHollywood.com.