Miranda Kerr Is A Model Mom In Mexico City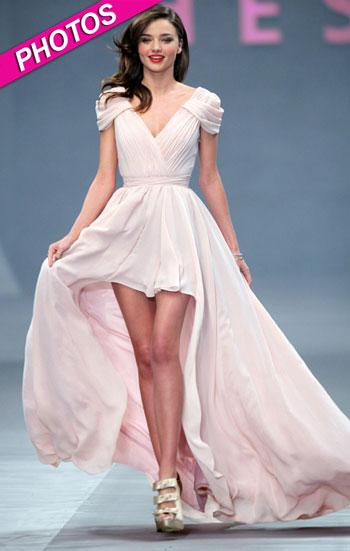 Miranda Kerr looked Bloomin' lovely as she took to the catwalk Thursday in Mexico City.
The new mom, who amazingly gave birth to her son, Flynn, just seven months ago, was strutting her supermodel stuff at the annual Fashion Fest de Liverpool.
It was a whistlestop tour for Kerr, 28, flying in for just one day's work before jetting back down under to reunite with her hot hubby, Orlando Bloom and their adorable baby.
Article continues below advertisement
But, Kerr packed a lot into her brief visit, before taking to the catwalk the beautiful brunette filmed a commercial for Fashion Fest, dressed in a cute trench coat.
"In Mexico for 1day work with Liverpool fashion fest! Here is a sneak peak of the commercial xxx," the Aussie model tweeted
And, when told by a fan that she should stay longer, Miranda replied: "I have to get back to my son and Orlando in NZ otherwise I would! I miss my boys."