Miranda Kerr: My Baby's Middle Name Is A Tribute To Late Boyfriend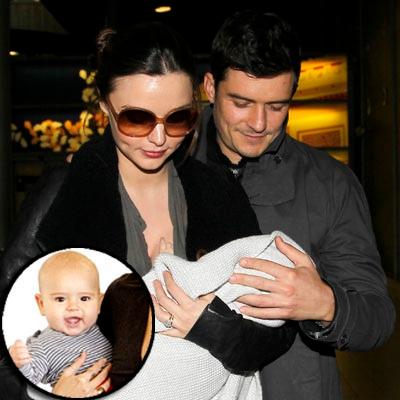 Gorgeous Miranda Kerr says she chose her baby son Flynn's middle name, Christopher, as a tribute to an ex-boyfriend who died in a car crash in his teens.
"Chris and I had been dating for two years," Kerr, 28, told Australia's Daily Telegraph. "After he died, I wrote him a letter that said I hoped to name my first child after him in some way."
So how did her swashbuckling hubby, Pirates Of The Caribbean star Orlando Bloom, take the news?
Article continues below advertisement
"I told Orlando, and he was the one who said he'd be happy to do that," she told the paper. "Orlando's a good guy."
The model said that when six-month-old Flynn "gives me that smile, my heart just melts."
The English hunk and Aussie stunner, who began dating in late 2007, married in the summer of 2010 in Los Angeles.
Flynn Christopher Blanchard Copeland Bloom, the first baby for the celebrity pair, was born January 6, 2011.