Mel Gibson To Make Movie About Jewish Hero Judah Maccabee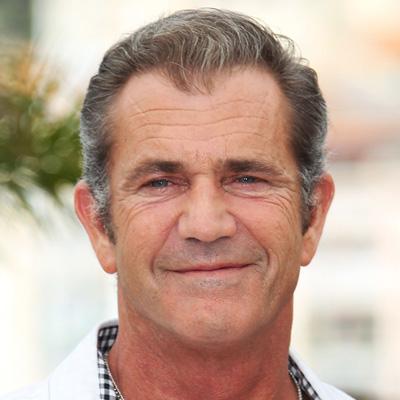 Pigs are officially flying ... but they're still not kosher!
Mel Gibson, through his Icon Productions company, is slated to produce, and possibly direct, a film for Warner Bros. glorifying Jewish hero Judah Maccabee, Deadline.com reported.
Joe Eszterhas, author of hits like Basic Instinct, Jagged Edge, and Flashdance, will pen the screenplay for the film, based on the Jewish warrior's triumphs, which Jews celebrate each year with Hanukah, the Festival of Lights.
Article continues below advertisement
MEL AUDIO TAPE #1: Mel's Racist Rant
The move is sure to raise eyebrows, as Gibson's past words and actions would not indicate he's a big fan of the Jewish faith.
Gibson, according to the Los Angeles Times, considers the film a follow-up of sorts to 2004's The Passion of the Christ, which sparked controversy, as many in the Jewish community were upset with how the Israeli people were depicted in the film.
Article continues below advertisement
This past April, Gibson broke a nearly-yearlong silence on the tapes, saying they documented "one terribly, awful moment in time, said to one person, in the span of one day and not what I truly believe, or how I've treated people my entire life."
Since then, a cameo role in The Hangover 2 was was overwhelmingly nixed by cast and crew, and his film The Beaver epically bombed at the box office, earning just more than $1 million.