Lions And Dolphins Take A Bite Out Of Pitt At The Box Office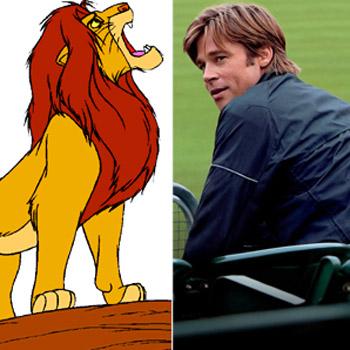 Who would have thought it? The Lion King 3D, in its second week, and the new Dolphin's Tale, both took huge bites out of the anticipated box office for Brad Pitt's critically praised Moneyball at the box office this weekend.
The animated Lion King 3D, in a limited release, brought in an estimated $22.1 million. Moneyball, which is earning Angelina Jolie's partner his best reviews in years, came in second with $20.6 million in ticket sales. It only narrowly beat out the family friendly Dolphin's Tale, which had an estimated $20.2 million take.
Article continues below advertisement