Justin Theroux – The Man In Black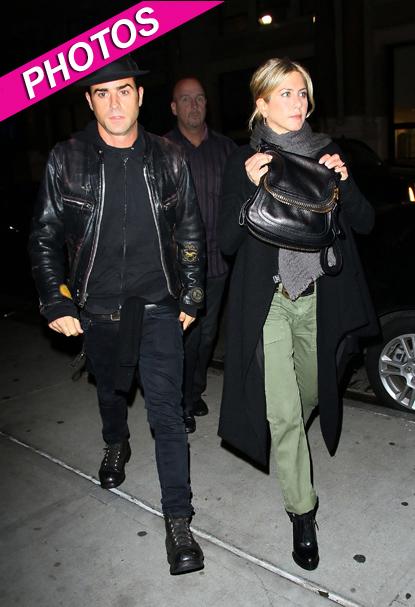 Justin Theroux is a man who knows what he likes.
The actor/screenwriter and director stepped out Thursday night, along with girlfriend Jennifer Aniston, once again wearing his trademark all-black outfit -- black hat, black shirt, black jeans, black boots (You get the idea -- the dude likes black!)
Theroux, 40, and Aniston, 42, were snapped at Top Chef's Tom Colicchio's Craft restaurant in New York.
Article continues below advertisement