Jack Nicholson House Burns To The Ground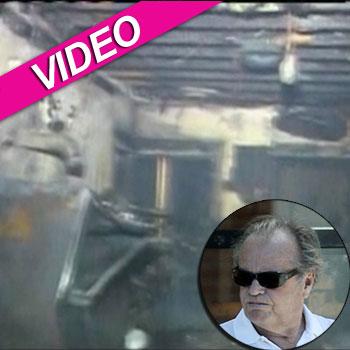 A house owned by screen legend Jack Nicholson burned to the ground Friday night, sending two firefighters to the hospital.
The L.A. City Fire Department originally thought it was responding to a brush fire, and sent nearly 90 firefighters to the scene.
Ablaze was a house owned by the Hollywood icon. He lived in it when first purchased, but has rented it out for years, reported KABC-TV.
His current renters are William O'Farrell and William Tynan, actors who appeared with Nicholson in The Two Jakes, the sequel to his Oscar-winning Chinatown.
Article continues below advertisement