Kat Von D's House Burns Down, Cat Dies In Fire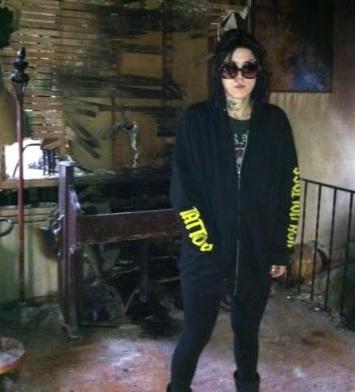 Kat Von D's house burned down with her cat in it late Sunday, and RadarOnline.com has all the details for you about the tattooed reality star's tragic turn of events.
"My house burned down last night with my cat inside," Von D Tweeted Monday. "Finally get to sleep away the remainder of today. Hope tomorrow is gentler."
She later Tweeted, "In order to gain everything, you must lose everything," as well as a picture of her standing in front of the charred home.
Article continues below advertisement
The 28-year-old L.A. Ink star, whose real name is Katherine von Drachenberg, has been dating West Coast Choppers star Jesse James since August, after James finalized his divorce with Sandra Bullock.
She wrote in a later Tweet that despite the misfortune, she'd be plodding on with a tour promoting her latest book, The Tattoo Chronicles.
RELATED STORIES:
EXCLUSIVE DOCUMENTS: Read Kat Von D's Divorce Papers
MORE ON:
celebrity mistress