George W.'s Niece Lauren Bush Marries Ralph Lauren's Son David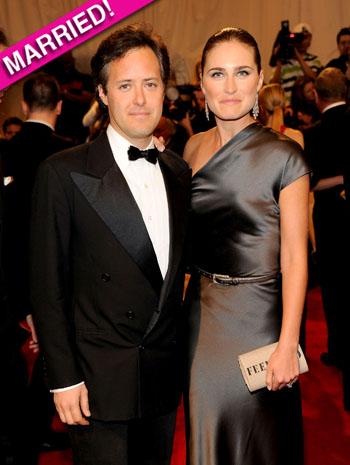 When Lauren Bush and David Lauren said "I do" on Sunday, it was a merger of dynasties. She's the niece of former president George W. Bush. He's the son of fashion mogul Ralph Lauren.
The couple, who first met in 2004, became engaged last year.
Among the wedding guests were the bride's cousins, former First Daughters Jenna and Barbara Bush, plus former President and First Lady George W. and Barbara Bush, and another uncle, former Florida Governor Jeb Bush.
Article continues below advertisement
The ceremony took place at the 1,700 acre Double RL Ranch owned by Ralph Lauren and his wife Ricky, in the Colorado Rocky Mountains.
The bride's father Neil Bush walked Lauren down the aisle. She was appropriately attired in a wedding gown designed by her new father-in-law.
And just in case you're wondering -- and we know you are -- the bride will now be known as Lauren Bush-Lauren.
Congratulations to them both.