George Clooney Parties With Stacey Keibler In Toronto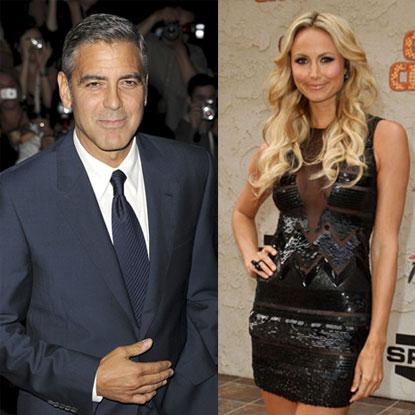 The are-they-or-aren't-they dating question has been answered. George Clooney and Stacey Keibler were spotted partying two nights in a row at the Toronto Film Festival.
Clooney was there to premiere his new film, The Ides of March.
George and the Dancing with the Stars alum didn't walk the red carpet together but were very much a couple at the after-party at Deq in the Ritz-Carlton, where they were also spotted together the night before, reports People.
Article continues below advertisement