George Clooney's Ex Elisabetta Canalis 'Down In The Dumps' Following Split, Says Mother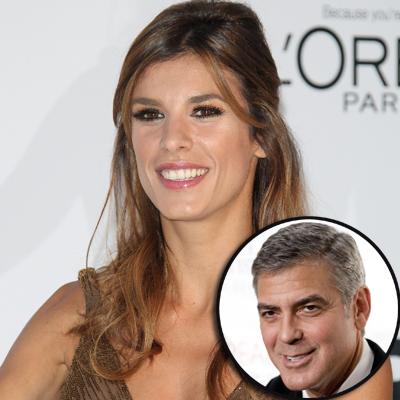 by RadarOnline.com Staff
Italian model Elisabetta Canalis "is very down in the dumps" since splitting with A-list hunk George Clooney, according to her mother.
"I've spoken to her, and she is very sad, but these things happen," Bruna Canalis told the Italian edition of Vanity Fair.
Her father Cesare told the magazine that Clooney "certainly would have made a good son-in-law, but it's my daughter who has to decide."
Article continues below advertisement
Last week, the couple announced their split via a mutual statement: "We are not together anymore. It's very difficult and very personal, and we hope everyone can respect our privacy."
The Up In The Air hunk, who turned 50 last month, had been with the 32-year-old stunner the past two years, trekking between her native Italy and the states.
RELATED STORIES:
Elisabetta Canalis Puts On A Brave Face -- And Some Teeny Tiny Shorts