Diana Nyad Half Way Through Swim From Cuba To Florida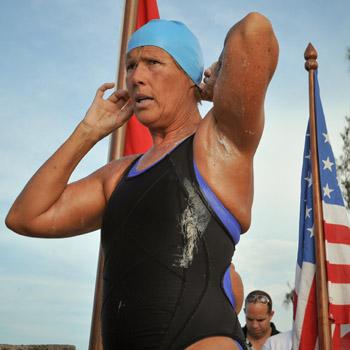 Diana Nyad is half way through her dramatic swim from Cuba to Florida.
As RadarOnline.com has been reporting, the 62-year-old athlete is making her third attempt to swim the 103 miles from Cuba to Florida. The last one, in early August, ended after 29 hours.
Nyad set out Friday night from the Ernest Hemingway International Nautical Club just outside Havana. As of Sunday morning she had clocked 49 miles.
Article continues below advertisement
She has a 45-person support team, and if third time's the charm in her adventure, Nyad should reach Florida early Monday morning.
"This weekend is my magical moment," she tweeted before heading off.
RELATED STORIES: