David Letterman Flustered Talking To Modern Family's Sexy Sofia Vergara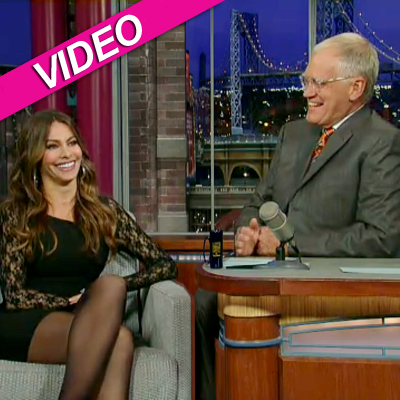 by Radar Staff
David Letterman is about as unflappable as they come, but the late night legend tripped on his words during his interview with Modern Family Stunner Sofia Vergara on Thursday's Late Show.
At one point during the interview, Letterman seemed confused as he asked Vergara about what she does when she's in New York.
"I'm sorry, I don't know, I don't know what's wrong with me!" Letterman said.
Article continues below advertisement
The gorgeous TV star peeked in Letterman's coffee mug and asked him, "Have you been drinking?"
"I wish ... I wish," Letterman said.
"Or maybe you're nervous ... maybe I make you nervous," she purred.
"You do, how could you not," Letterman said. "But it's a good kind of nervous!"
In the chat, Vergara said she took 13 family members to this week's Emmys, noting they were upset she didn't win.
"They said, 'But your dress was the best, your hair was the best,'" Vergara said, noting her family mistakenly thought the Emmys was a beauty pageant.