Cyndi Lauper Pulls A Christina Aguilera, Flubs National Anthem At U.S. Open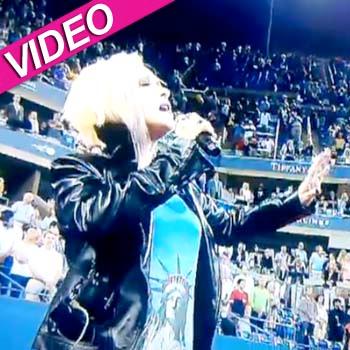 Poor Cyndi Lauper. The usually spot on singer made a complete mess of the national anthem Saturday night at the U.S. Open in New York.
The True Colors singer mixed up the lyrics, moved around verses and generally made The Star-Spangled Banner an entirely different song.
Cyndi's voice never cracked but the look on her face said she knew something had gone wrong.
Was it as memorably bad as Christina's rendition earlier this year? You be the judge!
Article continues below advertisement