Exclusive
Countess LuAnn De Lesseps Dishes On How To Have A 'Friendly Divorce'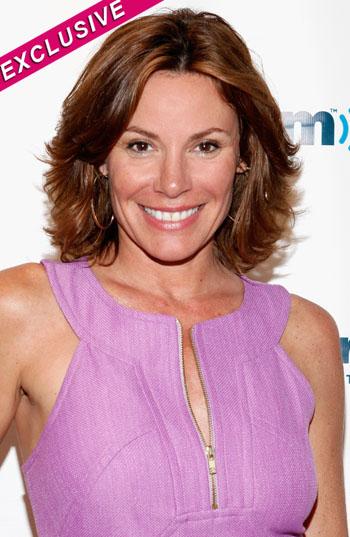 Countess LuAnn de Lesseps is known for being outspoken on The Real Housewives of New York City and now she's speaking out to RadarOnline.com exclusively with her top tips for a 'friendly divorce.'
Nowadays, the mother-of-two is enjoying a romance with a younger man and raising her two children Victoria and Noel. But just two years ago she faced a more trying time during the breakup of her marriage from French husband Alexandre de Lesseps.
Article continues below advertisement
However, de Lesseps says that despite press speculation that infidelity resulted in the end of her relationship and they endured a bitter separation, she maintains that it was quite the opposite.
She has opened up about the split and is sharing how they managed to maintain their friendship throughout the breakdown of their marriage.
The Countess, the title she kept after divorce, says although she was initially shocked and pained by the end of her sixteen year marriage, she managed to regain her positive outlook on life.
EXCLUSIVE FIRST PHOTOS: Countess LuAnn On Law And Order: SVU
"Contrary to what was written in the press, when we announced our separation, Alex and I decided to end our marriage before either of us began dating other people," she says. "We separated and then divorced after careful consideration about how it would affect our children.
"We eventually decided that we would be better off as friends than as husband and wife, which turned out to be completely true! We talk often now especially since our daughter Victoria is looking at colleges and Noel is busy with high school and building his skateboard empire."
Article continues below advertisement
The 45-year-old socialite has given her top tips on maintaining a good relationship with your spouse when going through a break up and says the best example of post-marital harmony is Demi Moore and Bruce Willis who have remained close friends since their split nearly 11 years ago.
1. Try to work out an agreement without getting lawyers involved. Once you "lawyer up" it's more difficult to throw out ideas and communicate on a friendly level.
2. When it's over, it's over. Don't try to convince your spouse to stay with you when it's time to hammer out the details. You'll move on with your life a lot more quickly if you accept the situation sooner than later.
3. Share your children. Children aren't possessions that can be divided like a pie; they want parent's attention, time and love. Work out a custody agreement that allows both parents quality time with their children.
Article continues below advertisement
4. Show respect to your spouse throughout this difficult process and you'll be surprised how he or she responds positively in turn.
5. Once the papers are signed, stay in regular contact with your ex and if you have primary custody, be sure to include your former spouse in important decisions affecting your children.
RELATED STORIES:
Countess LuAnn's App Now Available On iTunes!