Exclusive
Cher Slams 'Bigots' Who Are Attacking Her Son Chaz Bono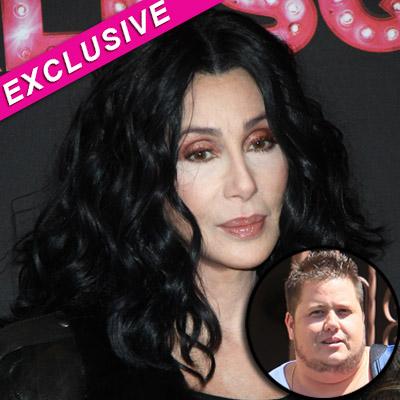 By Alexis Tereszcuk - RadarOnline.com Senior Reporter
Move over Sarah Palin, there's a new mama grizzly in town, and she has way better style than you!
Cher has come out swinging against critics, defending her son, Chaz Bono, for becoming a contestant on the new season of Dancing With the Stars, slamming "bigots" who are attacking him.
"Lovelies!" Cher wrote on Twitter "Chaz is Being Viciously Attacked on Blogs & Message boards about being on DWTS! This is Still America right? It took guts 2 do it."
Article continues below advertisement
The iconic superstar wrote: "I support him no matter what he chooses 2do! God! will here always be haters! It took COURAGE 2 do dwts! TG Chaz has Unlimited supply."
Cher then asked for people to support her transgendered son: "Can u guys check out sites & give him your support ? BTW ...Mothers don't stop Getting angry with stupid bigots who fk with their children!"
Confident in her son's ability to win over the hearts of America, Cher wrote: "Bet VAST MAJORITY of People will LOVE CHAZ on DWTS ! & it's took Fkg Guts 2! Chaz isn't exactly the "Gotta Dance Gotta Dance" kinda Guy."
With Cher rallying her legion of supporters Chaz seems to be in good hands.
Her rant was much appreciated by her 42-year-old son. "Thanks for all your support mom. The haters are just motivating me to work harder and stay on DWTS as long as I possibly can," he said in response Wednesday.
And early Thursday, Chaz followed up that tweet with this one: "I am overwhelmed by the outpouring of support I received from everyone. Thanks so much. I don't listen to the haters, but embrace the love."