Chaz Bono Dropping The Pounds While Rehearsing For DWTS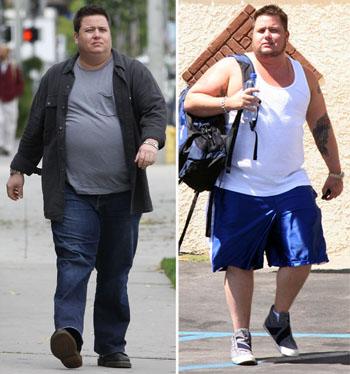 Chaz Bono is taking his Dancing With the Stars competition so seriously, he even rehearsed for several hours on Sunday. And not only are his dancing feet getting into shape, as our pictures show, Chaz is also dropping the pounds.
PHOTOS: Chaz Bono Rehearses For Dancing With The Stars
Cher's son has struggled with his weight for the last several years but he's discovering the added bonus of being a DWTS contestant -- weight loss!
Article continues below advertisement
Kirstie Alley, Kelly Osbourne and Marie Osmond are just a few of the celebs who reported considerable weight loss, thanks to all those extra hours of work-outs during their time on the hit ABC show.
Chaz appears to already be down at least 20 pounds since prior to his being cast for the show, and he still has two weeks to go before season 13 premieres September 19.
Weigh to go, Chaz!
RELATED STORIES:
Chaz Bono's DWTS Partner Lacey Schwimmer: 'He's A Full Man, In Every Shape Or Form'