Britney Spears: Bring On 30!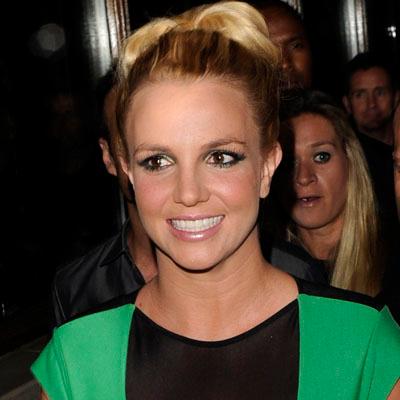 by RadarOnline.com Staff
Britney Spears turns 30 December 2 – and she says, bring it on!
"I hear the older you get, the wiser you get and the more you know what you want -- so hopefully it'll be a good year," the Gimme More singer told the AP Thursday from London, where she's promoting a series of upcoming performances in October at London's O2 Arena.
Spears said she's been fired up on her Femme Fatale tour, as "the audiences have been just amazing, they've been so great to bounce off of, and the energy I get from them, it's great, it's really cool."
Article continues below advertisement
The singer, who seems to have put her well-publicized issues of yesteryear behind her, said she's been buoyed on the tour by "a good group of people around me."
"We have the show at a certain time every night," she said, "and we just try to stay consistent on having a routine and staying fit and healthy."
Spears said in the interview she feels she doesn't "really have anything to prove at this point" in her music career, in which she's been one of pop's biggest stars of the 2000s, selling more than 70 million albums.